Laptops for Ukrainian orphans
Since the start of the war, two-thirds of Ukrainian children have been displaced from their homes and have had their education in Ukraine disrupted.  More than 2,000 schools have been damaged or razed and attacks on centers of learning continue.  Education is often neglected during the war and perceived as a less immediate concern.  Yet, for children in war-torn regions, the school provides a sense of normalcy, safety, and routine and is critical for their mental, social, and emotional well-being.
In mid-March, over 15,000 schools resumed education in Ukraine, mainly through remote learning or in-person hybrid options. High-quality internet connectivity is still available in most parts of the country.  The Ministry of Education and Service created a national e-platform for distance and blended learning that provides free access to high-quality educational content, digital textbooks, and other learning resources. Teachers continue to instruct, even from bomb shelters and remote locations.  
Through these efforts, millions of Ukrainian children in the country and abroad have been able to continue their education.  However, online learning has not been possible for some of Ukraine's most vulnerable children, those in foster families.  Most orphans do not have the smartphones, tablets, or laptops essential for continuing their education during a war.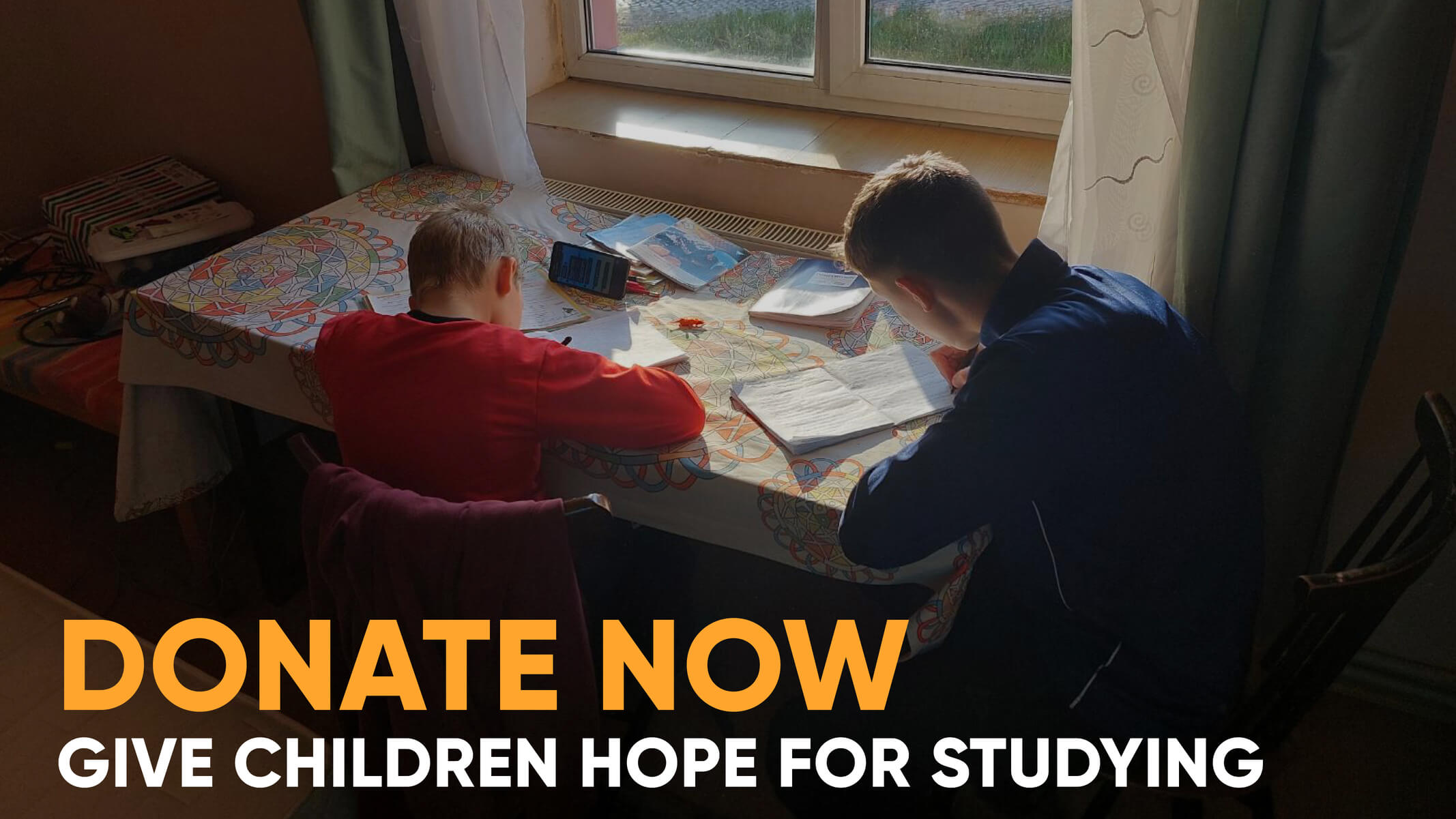 Our goal is to purchase 600 used devices for 600 Ukrainian children under foster care who are currently in Ukraine and are already members of Sunflower Academy and lack a device.
The price for one device is $150.  The total amount needed is $150 * 600 = $90,000 
100% of the funds go directly to the families, and the Fund operational costs are sponsored by Umbrex company.
* If you want to sponsor a Ukrainian family please Contact Us
** All foster families included in our programs are vetted through a trusted network of social workers and a thorough review of legal documentation.  We give families who have been displaced from Eastern and Southern Ukraine priority, as they have the greatest needs. 
Donate to Ukraine now. Give Ukrainian children hope for studying.
HOW CAN YOU HELP?
01.
Donate now via website
03.
Donate your old device
04.
Share our campaign
We would greatly appreciate your support in sharing our initiative in your social media: Twitter, Instagram, Facebook or Linked In.
Once they lost their parents. Today –  home. Don't let them lose faith in people. Please, support Ukrainian orphans!
100% of the funds go directly to the families, the Fund operational costs are sponsored by Umbrex company.
Thank you for helping children in emergencies.