Sunflower Academy is a Ukrainian-based charity Fund that has existed since 2018, and helps Ukrainian orphans improve their Math and English skills. Ukrainian orphans often have educational gaps that hold them back from realizing their full potential and achieving their dreams. The Fund cooperates with orphan foster families to deliver outside-of-school English and Math programs.
Since the beginning of the war in Ukraine (February 24, 2022), together with the Umbrex, Sunflower Academy launched a fundraising campaign providing financial support for foster families in need who did not flee Ukraine. Our goal is to support financially as many foster families as possible through the duration of the war.
Founder
Jing Liang
General Manager
Anastasiia Dotsenko

We aspire to completely change the life trajectory of Ukrainian orphans by giving them a head start in life. Our goal is to help Ukrainian orphans excel in English, Math, and computers so that they can build successful careers and give back to society.
URGENT REQUEST FOR HELP!
Since February 24, Ukraine and its citizens are in absolute danger due to the Russian invasion and full-scale war. Many orphan foster families are in dire need of emergency food and medicines. We are urgently requesting your donations to help these families.
You can either donate through us, or we can connect you directly to individual foster families. Rest assured that 100% of your donation will go to these families as payments to buy these emergency supplies.

Together we can help to improve living standards and educational gaps for the kids in the orphanage, so they can enter higher institutions and not feel different from kids from regular families.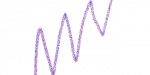 Feel free to fill out the form and reach to us.
We will get back to you shortly